Equipping learners to explore and thrive together
Nau mai, haere mai ki te pae tukutuku o Marae Roa o Khandallah.
Welcome to Cashmere Avenue School and our website. We are a primary school in Khandallah, situated in the northern suburbs of Wellington,
New Zealand, Aotearoa.
Principal's Welcome
Nau mai, haere mai.
Welcome to Cashmere Avenue School| Marae Roa o Khandallah
I am Adelle Jensen and I am so privileged to be the Tumuaki/Principal here at Cashmere Avenue School.
At Cashmere Avenue we equip our learners to learn and thrive together. Our children are curious. They remind us that learning can start with a question and lead to a rich inquiry. Our children want to connect ideas, discuss and problem solve. They are explorers inspired by teachers who create powerful learning opportunities and respectful classroom cultures. Cashmere Avenue teachers are ākonga/learners too- we inquire into how we can broaden children's values and capabilities even more. With a stunning outlook to the Wellington harbour, Cashmere Avenue is a hub in our community. It has years of stories, plenty of heart and a great deal of pride. Cashmere Avenue school is a taonga, and our people are our treasure.
We welcome enrolments from families in our enrolment zone. At times we also open the ballot for out of zone enrolments. If you are looking for a school for your child, please take a look around our website. You are welcome to visit- I would love to meet you and show you around our amazing school.
Ngā manaakitanga
Adelle Jensen
Tumuaki / Principal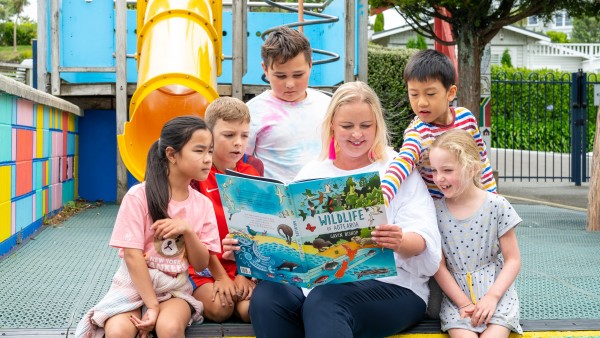 Important Dates
2023 Term dates:
Term 4: Monday 9th October – Friday 15th December
Teacher Only Day - Friday 20th October
Labour Day - Monday 23rd October
Teacher Only Day - Friday 17th November
2024 Term dates:
Term 1: Thursday 1st February – Friday 12th April
Waitangi Day - Tuesday 6th February
Easter - Friday 29th March, Monday 1st April & Tuesday 2nd April
Term 2: Monday 29th April – Friday 5th July
King's Birthday - Monday 3rd June
Teacher Only Day - Tuesday 4th June
Term 3: Monday 22nd July – Friday 27th September
Term 4: Monday 14th October – Wednesday 18th December
Teacher Only Day - Friday 25th October
Labour Day - Monday 28th October